ABOUT
When dealing with our clients, we aspire to work diligently on their behalf and in their best interest at all times. We will be ethical and employ good morals in an effort to make the selling, purchasing, rental or relocation process as seamless and comfortable for our clients as possible.  We will be honest and treat our clients fairly and with the utmost respect.
Whether you are selling, purchasing or renting a home in today's market, it is highly recommended that you have confidence in your real estate Agent.  Part of our role as your agent is to keep our clients well informed.  When people are well informed, they tend to make wiser decisions, especially as it relates to perhaps the largest and most important financial transaction they may ever make.  That is exactly why we aspire to ensure our clients are informed of the market trends using the latest statistics.
Our job as Real Estate Agents is to act as a liaison between sellers and buyers and renters and landlords. We have easy access to all other properties that are listed in the multiple Listing Service (MLS). So we can tell you who your competition is, how long homes are staying on the market and how much they are selling for.  We have experience buying, selling, and renting homes so we know what is needed to close the transaction.
We primarily serve the Triangle area of North Carolina, which includes the Raleigh, Durham, and Chapel Hill areas.  We are also a part of a national and international network of Realtors.  So we can help you sell or purchase a home just about anywhere in the nation or even abroad.  Simply let us know.  If you need to secure a home mortgage, we can help with that also.  We have relationships with many lenders and other professionals associated with the real estate profession. We would be happy to make recommendations regarding one these skilled professionals if and when the need arises.
ANDREW ISAAC, MBA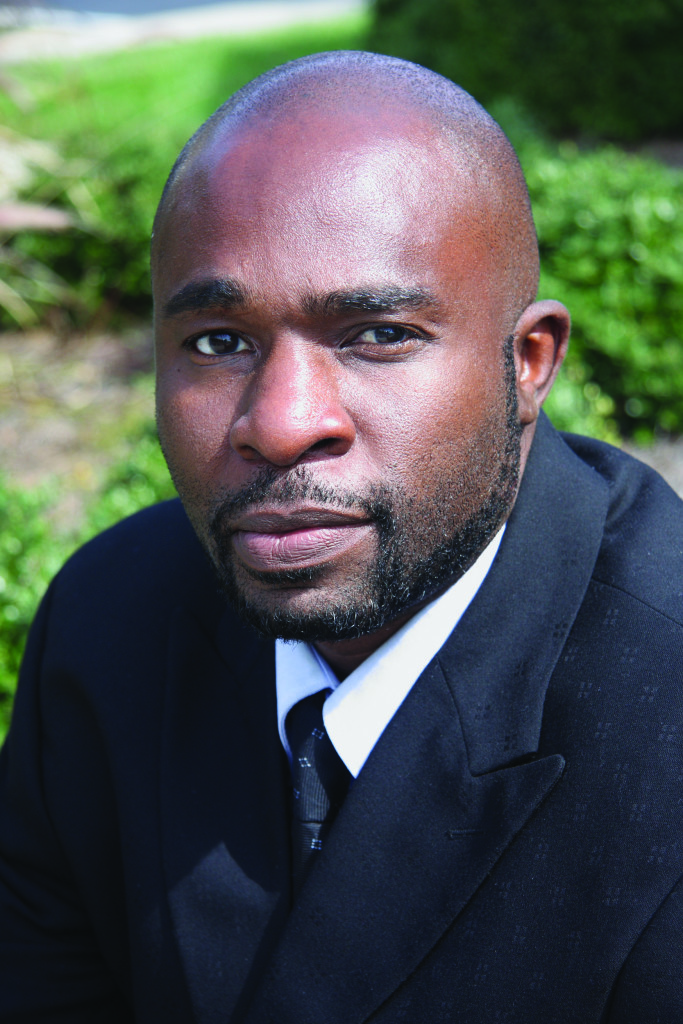 Andrew Isaac is the Owner of New Venture Realty. He is also the Managing Broker-In-Charge. He specializes in Apex, Cary, Morrisville, Holly Springs, Raleigh, and most of Wake, Orange, Chatham, and Johnston Counties.  He has been a licensed Real Estate Broker since 2005.  He has held real estate licenses in Massachusetts, New Hampshire, Rhode Island and now in North Carolina where he currently lives.  He has helped many people purchase, sell, and rent homes over the years. Andrew would be honored to be of service to you.
Andrew was born in a very small village in a small country in West Africa called Sierra Leone. He came to the United States many years ago and has lived in Texas, Massachusetts, and now North Carolina. He loves Sierra Leone and feels very fortunate to have made it to America.  He has experienced things he never thought he would experience and has seen places he never dreamed he would see.
Like many other people, Andrew married his college sweetheart. They are the proud parents of 2 wonderful children.  After graduating from high school, he went on to attain a Bachelor of Science (BS) degree in Mechanical Engineering.  A few years later, he obtained a MBA degree.  He has worked in various capacities at Digital Equipment Corporation, Compaq, Fidelity Investments, and EMC Corporation.  Now, he is managing a real estate firm. For that Andrew says "To GOD be the glory".
Andrew states that the most important accomplishment in his life by far is making the decision to become a disciple of Jesus Christ. Andrew had the following to say:
"I have always felt GOD's influence and presence in my life even prior to becoming a Christian. HE has always looked out for me. Being blessed to come to the United States is just one of many examples of how GOD's amazing grace has been lavished on me over the years.  I do not deserve HIS amazing grace, but I thank GOD that he does not give me what my sins deserve.  I pray that I may glorify HIM through this business and use it to HIS glory.
One of my favorite scriptures and one that I try to live my life by is
Matthew 6:33
 But seek first his kingdom and his righteousness, and all these things will be given to you as well. "